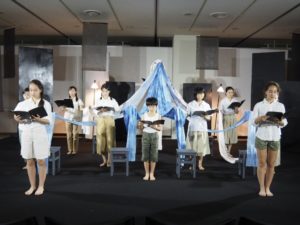 This year, we've created a reading performance of the Grandchildren of Hiroshima. The opening, which was on August 3rd at Hiroshima Aster Plaza, was a success followed by two more performances on the 4th.


We would like to give our sincere thanks to everyone who came to see our show, and to the many people who have supported us!


We're already taking our next step in hope that we can further learn and think together with more people, and continue passing on the message of Hiroshima. Thank you for your continuous support and love!


<Check out more photos on our Facebook Page>